PMHQ Certification Training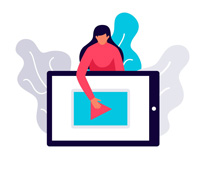 On-demand, expert-led video courses
Find all the resources you need to get a product management, even if you've never done any product management. Not a beginner? Up-skill with our courses.
In-demand topics
Stay up to date with your product skills. Learn the tactics, frameworks, and principles required for the most in-demand career in tech, product management.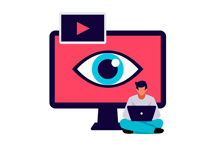 Segment your learning with tracks
Each of our Tracks is a course designed to teach you a particular set of product skills. Need to learn a new skill set? Enroll in a Track, and your learning path is designed for you.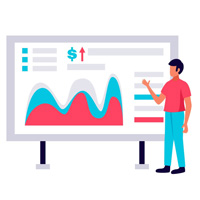 Interactive learning
Our courses have quizzes and challenges to keep you engaged—because the best way to learn is by practicing.
Your product courses will help you:
Build your skillset in product management
Build your product manager network
Craft a a great product manage resume and online presence
Ace the product manager interview
Icon Create a successful job search strategy
"His is hands-down the best course that I've ever taken on the fundamentals of product management and landing a product manager job." –

Kevin C.
PM Student who now works as a Facebook Product Manager
Our Members Come From:
Product Management Course Reviews
Nikunj M.
Finance Manager
"I normally have a hard time completing most courses due to my erratic work schedule but I loved the way this course was structured with daily lessons that I could complete over the course of a week. It was the perfect length and I felt like I learned really practical PM skills."
Jane P.
Product Manager
"After the first module, I feel like I understand APIs a lot better. Understanding what happens in the software development cycle visually and how servers communicate has been really helpful. Also the overview of HTML, CSS, JS, the purpose of each...very helpful. Seeing the software development cycle/components - seeing the visual gave me an aha on how it works. I've been looking for something specifically for PMs without a technical background and this feels like the right mix of information for me!"
Max W.
Technical Product Manager
"My biggest aha moment was API requests and Javascript overview. It allowed things that didn't make sense on a day to day at my job now click. It is a great way to fill in the gaps if you are already a PM."
Product Manager Career Benefits
Product management certifications demonstrate the accomplishment of core product knowledge to employers and are highly-valued across industries since they have verifiable skills. Product professionals gain access to local groups, networks, and resources available only to Product HQ members.
Designation
Annual Salary
Hiring Companies
Product Manager
Technical Product Manager
Product Owner
Project Manager
Source: LinkedIn

Source: LinkedIn

Source: LinkedIn

Source: LinkedIn
About Our instructors
Kevin Lee is the founder of Product HQ. Kevin has previously worked in Product at AltSchool (backed by Andreessen Horowitz, Founders Fund, First Round Capital, Mark Zuckerberg, John Doerr, and other exceptional investors). Previously, he was a Senior Product Manager at Kabam, where he worked on products through all life cycles in San Francisco, Vancouver, and Beijing and helped grow one of the company's products to become the third-largest revenue-generating product in the company portfolio. In his former life, he worked in Technology Investment Banking at Merrill Lynch. He is also the author/co-author of 10+ gaming patents.
Dhaval Bhatt is a partner at Product HQ. He has over 5+ years of product marketing experience and 10+ of engineering experience. He's led the development and product teams in both marketing and AI at companies, including Honeywell Aerospace, LifeLock, and Wells Fargo. He's also taught data science at UC Berkeley.
F.A.Q
What is Product HQ?
Product HQ is an independent PM community and certification center that consists of some of the best established and upcoming product managers from around the world.
PMHQ hosts the Product Manager Certification Courses, which helps candidates develop a high-level understanding of PM fundamentals and prepares them for a career in product management.
The community has been extensively covered in Forbes, Product Hunt, Huffington Post, AlphaUX, Mattermark, and various other major publications. PMHQ also stands out as one of the top PM communities in the world, with global sponsors including Facebook, TechCrunch, Hired, SaaStr, Notion, Amplitude, and more.

What is a product management course?
Product management courses are a set of tutorials and theoretical demos that allow a candidate to gain knowledge in product management, learn the fundamental PM principles and practices, and practically implement that knowledge.
In the past, there was a clear lack of courses within the product management landscape, especially in terms of providing valuable vocational training and teaching candidates the techniques of the trade.
To address this knowledge shortfall, Product HQ created PM training courses. This courses have theoretical and practical modules that focus on developing fundamental PM skills in candidates while preparing them for a PM career.
What is the PM Course?
PMHQ's PM Course takes candidates through the basics of software product development and management. It is one of the leading resources for product management training.
Throughout this course, candidates will learn how to develop skills that will enable them to develop, launch, and market software products, while also overseeing product development projects within their company.
In short, this course will teach you what it takes to become a PM professional and how to be successful in a product management career.
What is the average yearly salary of a product manager?
According to an estimate by Glassdoor, the average yearly salary of a product manager is $108,992.
The actual PM professional salary may differ from the average estimate above, based on factors such as the specific salary package at a company, the candidate's level of experience, and their academic qualifications.
PM professionals with a product management course experience such as PMHQ's PM Course usually have a greater chance to reach or exceed the national average salary.
How long do PMHQ courses take to complete?
PMHQ courses take about a month to complete, and they require candidates to spend 30 minutes to an hour every day. This daily time requirement is to complete each course itself, as well as the practical project.
Besides the lectures, both courses include exclusive interviews and Q&A sessions with industry experts, as well as downloadable PM templates.
Who is PMHQ's PM course meant for?
PMHQ's PM course is a practical training course that's designed to benefit anyone looking for a crash course in product management.
The course is for you if:
⚬ You can dedicate up to an hour daily for a week.
⚬ You have an academic background in management and are looking to expand into PM.
⚬ You are currently a management trainee looking to settle into a product manager role.
⚬ You want to explore a product manager role and need an introductory course on the subject.
⚬ You are starting out in software product management and want to develop some PM expertise.
Product HQ is the perfect community to join to not only become a better PM, but also have tons of helpful resources to assist you on the way to a successful career as a product manager.
What is the eligibility criteria to take the PMHQ courses?
There are no prerequisites to apply for the PM course or for the Technical PM course. You don't need a PM or a technical background to take the courses either.
Some understanding of the subject, or elementary experience in the PM field, is recommended. However, it is not mandatory and candidates completely new to the subject are encouraged to apply.
How and where can I show my course completion?
Once you complete the course, you will receive a digital badge that you can download and print out. You can also apply the e-documents to your social media channels or put them up on your website.
How can my managers and recruiting staff verify my course completion?
Each course completion comes with a unique URL that you can provide to whoever it may concern. This URL will redirect to a PMHQ source where the concerned parties can verify your status.
What is a technical product management course?
Technical product management courses are a set of theoretical and practical modules focused on developing the technical skills necessary to become a complete TPM. After years of success in empowering professionals in the product management field, PM HQ launched its technical product management course to address this knowledge area.
What is the Technical PM Course?
The Technical PM course by Product HQ is taught by one of the leading product owners, Dhaval Bhatt. The course takes professionals through the fundamentals skills for product development, from an engineering perspective. It gathers over 140 lectures compiled in 6 hours of content. It also includes 5+ downloadable Tech PM templates and exclusive interviews. It is an invaluable resource for individuals wanting to gain knowledge in technical product development.
What is the average yearly salary of a technical product manager?
The average yearly salary of a product manager is $114,436, according to ZipRecruiter. This number varies based on a candidate's level of experience, academic qualifications, role responsibilities, and company size. Technical product managers with industry-credible courses, such as PMHQ's Technical PM course tend to increase their chances to receive a higher salary.
What does a technical product manager do?
Technical product managers are responsible for the success of the product. They tend to work more closely with the engineering team than with the sales or marketing team. For this reason, they are expected to have advanced engineering and design skills.
Who is PMHQ's Technical PM course meant for?
PMHQ's Technical Product Manager course was created for aspiring technical product managers or people who want to learn technical skills. In this course, Dhaval Bhatt teaches the fundamentals of technical product management, how to create high-performing software products, how to answer technical product manager interview questions, and how to stand out in the recruiting process to land a technical product job. Whether you are a product manager who wants to gain technical knowledge or whether you have technical and are looking to land a job in the product management field, this course is for you.